13 ways to promote your restaurant business to local customers
This article was originally published on June 20, 2018, and was updated on August 20, 2020.
Owning a local restaurant is a great way to get involved in your community, make new friends and create memories. But just because you build it (your restaurant) doesn't mean they (local customers) will come, and in the middle of the current pandemic, it's important to adopt new procedures and policies to keep your team and your customers safe.
You'll need to actively promote your business, and adapt to these new circumstances if you want to survive.
13 ways to promote your restaurant business
Here are 13 effective ways to market your restaurant to your local customers during these exceptional circumstances.
Ready to attract more local diners? Let's explore these tips in more detail.
1. Build a website
Your website is the heart of your restaurant's brand, and it's even more important now that people will be ordering online. It should be eye-catching, yet easy to navigate. Make sure it contains these items:
An easy-to-ready menu
Featured food items, including a description and nutrition information
Newsletter sign-up box
Order online button for pickup orders
Reservation button (which may not be relevant currently, but will be important in the future)
Social media icons that link to your social pages
Rewards
Gift cards
About
Contact
Location
Disclaimer
Careers
Newsroom
Editor's note: Still in need of a website? Consider GoDaddy's Websites + Marketing. You can create an online presence in less than an hour.
2. Create a regular email
One successful way to promote your restaurant business to a local market is to ask customers to sign up for a regular email through your website and when they dine with you.
Use the email to showcase employees, new food items, discounts and other company-related news to keep your restaurant in front of your customers.
This is especially important for providing new information as circumstances change.
Keep customers up-to-date with your latest policies and procedures, and let them know how they can support you.
3. Update the menu on a regular basis
Keep your customers coming back for more by keeping your menu fresh with an updated look and feel and adding new products (including those created with delivery in mind).
If you don't have an in-house graphic designer, consider using a freelance platform like Upwork to find one.
4. Create a customer loyalty program
Customer loyalty is more important than ever in these trying times. If you don't already have a loyalty program, now is the time to start.
Establish how many points guests will earn per dollar spent, and come up with a wide range of compelling reward offerings, such as freebies, discounts or specialty promos.
5. Come up with new ideas
Restaurants and businesses all over your city likely are scrambling to adapt to new requirements and safety procedures. This is the perfect opportunity to stand out with a novel, creative idea.
Are there unique products and services you can offer? Special promotions that can create buzz among your customers? Think outside the box here.
6. Have a social media presence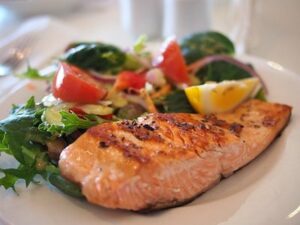 Creating Facebook, Twitter and Instagram pages are an essential way to promote your restaurant business to a local market. Use these platforms to spread the word about food specials, new food items, recent news and positive reviews — and of course, to interact with your loyal customers!
Images
Make sure your food photos are bright and full of color so they stand out on social media and represent your offerings in the best possible way.
Hashtags
Using hashtags such as #[Restaurantname]HappyHour, #TBT or #MouthWateringWednesdays will also help you gain more followers.
Restaurant updates
Social media is also a great way to keep customers updated on the latest developments in your business, such as new hours of operation, new company policies, or new products and services.
When posting, the timing should be strategic. For example, feature a savory food item or special a couple of hours before lunchtime so customers have time to plan their order.
Reviews
Having a Yelp account encourages customers to write reviews, and because these accounts can exist even if you don't create one, it's important to have an official Yelp account. Whether the reviews are negative or positive, always handle the feedback in a kind, professional manner.
Measure success
Lastly, don't forget to monitor your social media success by using measurement tools such as Google Analytics and Hootsuite.
7. Run contests and games
Engage customers while they're stuck at home by running new contests and online games. For example, they could help name a new menu item, post personal photos related to your business in some way, or enter a drawing for a free meal.
8. Leverage local media
Send out a press release when you have news to share about your restaurant. Make sure you also share the positive press on your website and social media pages to promote your restaurant business to local customers.
9. Use effective SEO keywords
When thinking about keywords for your restaurant, try inputting queries you think would be used to find a restaurant in your category and region, such as "[your city] restaurants," "[your food category] [your city]" and "restaurants in [your city]."
Now that more people are searching for takeout restaurants and ordering online, SEO is more important than ever.
10. Partner with delivery services
Today's customers expect to be able to order from most local restaurants through delivery services. You may also be able to provide your own delivery services to accommodate these needs.
11. Offer coupons and discounts
What better way to promote your restaurant business than by offering savings? Join a local ecommerce savings site, such as Groupon, to offer discounts where customers are already looking for local deals.
12. Team up with local vendors
If your budget allows, team up with a local vendor who specializes in fresh produce or ingredients so you can both cross-promote your brands.
When two businesses have the same goals, it's a win-win situation.
And during the pandemic, community support is more important than ever.
13. Join the chamber of commerce
Joining your local chamber of commerce gives you valuable access to the local community and the opportunity to host events and parties for members.
You will also receive a link on its website, which can help with search engine rankings. This can also help you connect with mentors, advisers and other professionals to guide you as you try to reconstruct and redefine your business.
In conclusion
Hopefully, these 13 tips will help you promote your restaurant business and bring more local traffic to your doorstep, even in these unusual circumstances.
If you need more help, check out GoDaddy's Digital Marketing Suite, which includes tools that can help show up on the map so that customers can easily find you.
This article includes content originally published on the GoDaddy blog by Kateri Wozny.
Image by: Micheile Henderson on Unsplash