How to make an online quiz to build an engaged customer base
Over the past decade, blogging and online business promotion have gone from marketing tools for niche markets to vital necessities for any business. It's important for business owners of all sizes and industries to have a basic understanding of SEO marketing and the most effective methods of creating a loyal following. One versatile and effective tool for accomplishing this is making online quizzes. In this post, we'll teach you how to make an online quiz and create interesting, engaging and unique content that ranks high in your customer's Google searches.
There are many benefits of quizzes. Quizzes can be used to promote special events, sales and coupons, while exposing your company to a vast number of potential customers or followers through social media.
It's a highly shareable, cost-effective method of marketing your company, products and services.
But, if you're not tech savvy, you might be wondering how to make an online quiz. Here's what you need to know about building, using, and promoting online quizzes to drive traffic to your website and grow your business. We have all the details on the WordPress quiz plugin for you right here.
What are online quizzes?
Thanks to Buzzfeed and social media, online quizzes have become a fun and popular way for internet enthusiasts to pass some time while relaxing or waiting for an appointment and possibly learn a little something in the process.
An online quiz can be about anything, can be any length, and either factual or fictional.
Online quizzes are a great way to draw viewers into your webpage, and, again, are highly shareable.
Short online quizzes are a perfect way for your business to exhibit knowledge and understanding of your specific industry. These also provide an example of your expertise, rather than simply saying you're an expert.
Here are some examples of industry-specific quiz ideas, uses and topics.
Interior design
A quiz is fantastic for compiling a potential client's information as well as their preferred styles, special needs, or even their dislikes. This gives the interior designer a detailed lead to customize your first contact with them, present the best first impression possible and provide information pertinent to that particular customer.
It also expands your marketing reach to those who might not know they are interested in your services by introducing them to topics or items they might be unfamiliar with.
Hair or nail stylists
With a nail salon or hair salon on every corner, it is important to stand out as an expert and keep your name in front of people.
Creating an online quiz that highlights your salon's specialty items, knowledge of products, training in protocols, and hygienic practices shows viewers that you have the background they are looking for and that they can trust your services.
It is vital that you double check any facts or procedural questions used in these kinds of quizzes, because if you don't it could have the exact opposite effect from what was intended.
Electrician or plumber

Most homeowners consider themselves to be a DIYer to some extent. Play on this when creating your online quiz and challenge the quiz taker's knowledge on electric and plumbing home repair. Then follow-up with examples of what can go wrong if not done correctly.
Include a call-to-action (CTA) for your company's contact at the end. This is to ensure they know who to call when or before things go wrong.
Avoid talking down to your reader and keep your quiz questions phrased in terms your target market will understand without belittling their home repair skills.
Too many technical terms or too much jargon will alienate those who are unfamiliar with industry terminology, so think layperson terms when making your online quiz.
Landscaping
Show your potential customers what a good landscaper can do and should know. With every Joe and Jane who has a lawn mower claiming to be a gardener, it is difficult for a customer to know what to expect for their money. Clear up this confusion via an online quiz while you expose these valuable leads to your horticulture and gardening knowledge.
House cleaning
An online quiz is a great way to educate potential customers as you show them what they might not know or might be doing wrong when it comes to keeping a truly healthy home.
Consider a quiz that tests the homeowners knowledge on toxic cleaning products or the best ways to organize a home. This highlights the need for your services to your potential lead.
Benefits of online quizzes
The examples above are just a few of the ways an online quiz can be used to boost business and traffic to your website. The benefits of quizzes are numerous.
A few more ways quality quizzes can help your small business's overall online presence are:
Sales lead generation
Using the "enter your email address to receive results" tool provides you with an automatic sales lead with contact information, which will grow your mailing list for email marketing for engaging with existing and prospect customers.
Finding out the quiz results will be emailed after the fact can be frustrating and could seem sneaky from a potential client's point of view. Always remember to mention up front that the results will be delivered via email.
Know what information can you keep about your leads, and for how long.
Subscribers
Offer quiz takers a subscription to your newsletter when they get their results. This is a great way to add to your subscriber list and generates leads of individuals who are interested in your product or services.
Again, make sure not to surprise the quiz taker at the end with the subscription requirement and follow GDPR guidelines.
Improve website engagement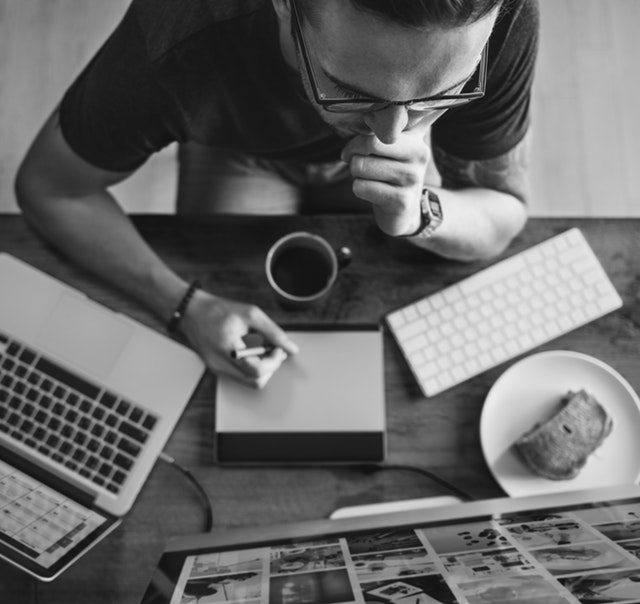 Promoting online quizzes that are specific to your business or industry and link back to your web page with a newsletter subscription, coupon or contest entry increases the number of viewers. This way, your site puts important information about your business in front of a wider variety of potential walk-in/call-in customers.
It also improves name recognition for those who might not necessarily need your product or services at the time of taking the quiz, but might have future need of your services. And most importantly, increased website engagement improves your SEO (search engine optimization) results.
How to create an online quiz
Now that you know why you should include at least one online quiz in your marketing arsenal, it's time to create your own! Here's how to make an online quiz, with all the resources and information you need to create your own short-form and long-form quizzes.
The first thing you need to do is decide what information you want to present.
What is the primary goal that you hope to accomplish with the specific quiz you are formatting?
Then you can choose the topic of your quiz. Here are a few tools for picking your topic, once you know your goals:
Keyword research – Use targeted keyword searches to research what the market is looking for, and to develop a general understanding of your industry and particular market.
Your blog – The best resource for quiz content is your very own blog. Using topics that you have blogged about provides the opportunity to link your quiz to specific articles on your webpage, better focusing your target marketing.
Online resources for building quizzes
Once you have figured out your content, the next step is to organize and lay out your content in a manageable, logical, entertaining, easy-to-follow and useful manner. When formatting your content, there are three main categories: true or false, multiple choice and fill-in-the-blank.
In addition to knowing which type and mix of questions will work best for your particular information collecting needs, you will want to determine the intention and length of your quiz. Do you want your quiz to be educational, entertaining or a mixture of both?
Quizzes are a great way of promoting special events, sales and limited time products or engagements by linking quiz questions to the specific promotion and tailoring the questions in the quiz to this specific product, event or service.
Your quiz should be long enough to engage your reader and collect ample information without becoming tedious. Avoid redundancy and complicated sentence structure.
You want to maintain engagement and offer fun for the quiz taker.
Typically quizzes that take five to 10 minutes or less to take are the best for catching a lead's attention without putting them to sleep, increasing the chances that this lead will take future quizzes that you create and post.
Now you have a captive lead. Someone who has experience with your business and quizzes and keeps coming back for more.
Creating a basic format of your quiz will assist you in the hunt for the perfect template or quiz building tool.
Sites like Survey Monkey, Type Form, ClassMarker, iSpring Solutions and Online Quiz Creator offer a variety of quiz-making tools to simplify your quiz building process. See below for a brief comparison of these.
SurveyMonkey.com
This quiz site is ideal for multiple choice, fill-in and true or false questions. Such questions can help collect data on sales, customer opinions, product concerns, or interest in future endeavors.
In my firsthand experience, this is not a very user-friendly site for anyone not familiar with basic web knowledge.
Longer quizzes are cumbersome and prone to entry errors, and the reporting process can be limited. This is a very good quiz building and data collection site for anyone who understands online forms well or whose needs are simple.
Go to this quiz tool to learn more about what SurveyMonkey.com has to offer.
TypeForm.com
Type Form's "Quiz Creator 101: Where to start?" makes it great for online quiz and online marketing newbies. Its examples and templates are vast and varied, giving you a greater range of quiz options.
ClassMarker.com
Tailored towards professionals and educators, ClassMarker is an educator or business training professional's dream. Focused on teaching and information gathering, these templates and their features will save you hours in paper grading and paperwork immediately.
iSpring Suite
Unlike Survey Monkey and Type Form, iSpring Suite, offered by iSpring Solutions, allows you to do things like set time limits on test sections, for teaching and better memory retention.
OnlineQuizCreator.com
This user-friendly online quiz software is focused toward social media promotions on sites like Twitter and Facebook. Their quiz templates and features take on a fun feel. On top of that, they incorporate social media campaign data-collecting tools for tracking each quiz's success or missteps for better targeting of your audience.
WordPress quiz plugins
There are also many quiz and survey plugin apps. Some examples include WordPress quiz plugins and independent apps that plug into other types of websites. Here are the top five picks for WordPress sites, according to wpBeginner.com:
1. LearnDash: The versatility of this app's quiz building database and options made this wpBeginner's No. 1 quiz-making app choice.
2. TryInteract: This is a powerful web-based app capable of generating viral quizzes and building social media and web traffic.
3. WP Quiz: Comes with three quiz types: trivia, personality types and flip cards. It is a user-friendly and flexible app for fun social media quiz making and promotion.
4. Quiz and Survey Master: Not as user-friendly, this quiz making app is flexible and works for both quizzes and surveys.
5. mTouch Quiz: Targeting mobile users, this WordPress Plugin App is created with learning and mobility in mind.
Now, go forth and create!