What you need to know about shipping for small business
Goldilocks spent a copious(ly annoying) amount of time searching for the perfect porridge. After discarding the porridge that was too hot and too cold, she landed on the perfect bowl of "just right" porridge. As a small business owner, you have no doubt spent an equally ample amount of time figuring out the perfect pricing for your products. But have you also thought about the cost of delivering your product to the customer? Shipping for small business can be confusing at first, but with some research and a little bit of advice, you can nail it.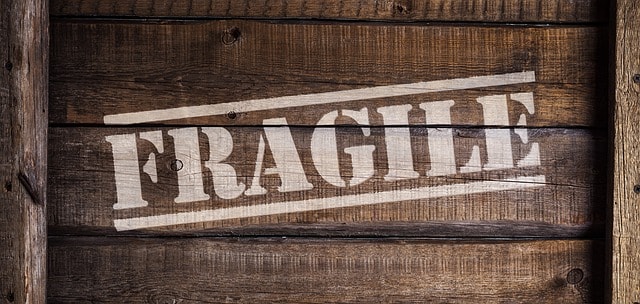 The basics of shipping for small business
There are a few factors to consider before choosing a shipping carrier. While you can always browse through FedEx, UPS and USPS (United States Postal Service), if you don't know how to answer these basic shipping standards, it'll be hard to decide which shipping carrier and method is best for your small business.
Here are some things to consider when it comes to small business shipping.
Shipping volume
Are you a fully established shop and shipping 100 packages a week? Or are you just starting out and anticipating your shipping volume to be a few packages a month? No matter the frequency of your shipping, mail carriers offer a variety of business plans to make it so you never have to say, "Oh ship," again.
Weight
On average, how much do your products typically weigh? Unless you are using a flat-rate box, the weight of the object can affect the price of shipping.
To be fully prepared, it's best to know how much your products weigh beforehand.
It is extremely handy to have a postal scale for small business shipping. Standard postal scales that weigh up to 50 pounds start at about $16 on Amazon.
If you don't have a scale on hand and only have a few products for your small business, run to your nearest Staples or OfficeMax. Most Staples or OfficeMax stores have a shipping center within the building. Bring your products and ask the sales representative if they can weigh your items for you. Jot down the numbers and call or go online to USPS, FedEx or UPS, and conduct a quick cost comparison.
Ship tip: Even if you have a product's weight and simply want an estimate, sometimes shipping providers can't give you a definitive answer unless you input a delivery address. If you don't have a specific address in mind, have a few ZIP codes of where you think you may deliver or ask if they have a domestic zone map. Zoning maps show you how fast a package will get delivered depending on your shipping headquarters, but it doesn't hurt to see ballpark estimates of how much it would cost to send a package in each delivery zone.
Shipping priority
Will you be shipping ground, priority, first class, or something else? Will you offer one option or will you have multiple shipping methods? Take a look at the domestic zoning map mentioned above to see how quickly a package will get to its destination.
Shipping destinations
Are you only shipping domestically or will you be shipping internationally as well?
Ship Tip: Whether you solely ship domestic or you offer international shipping, do yourself a favor and list your shipping rules somewhere on your website. It'll save you a lot of emails or comments on Instagram in the long run.
Packaging
When it comes to shipping for small business, packaging is essential. Flat-rate boxes are an obvious choice. Regardless of the three W's (what, weight, or where your package is shipping to), you pay the predetermined rate listed.
If you sell smaller heavy items, flat-rate boxes are a great option as long as your items fit in the box. You can pick up flat-rate boxes for free at your local post office, UPS, or FedEx.
If you're shipping nearby and your products don't weigh much, flat-rate shipping can cost you more. In cases like this, it might be cheaper to ship your items using your own packaging. Sites like Uline have oodles of packages (boxes, tubes, poly mailers, etc.) so you can find the one that best suits your needs. If you're looking for something with more character, patterned poly mailers on Amazon are a fun alternative.
Once you have answered these basic factors, you can start researching the best mail carrier to provide shipping for your small business.
Comparison shop
FedEx, DHL or UPS are the most commonly used shipping carriers. The best advice we can offer is to compare each alternative. Each service offers different programs for shipping for small business and the best way to get what you need is to call and speak with a small business shipping consultant.
While a shipping adviser will be able to provide you with in-depth deals and information that best serve your small business, here are some of our favorite features for each mail carrier.
Reward System: Sign up for a My FedEx Rewards account and gain rewards the more you ship.
Packaging Help: Visit FedEx's Packaging Help Hub for FAQs, calculating your dimensional weight and learning packaging terminology.
Schedule Pickups: Schedule and manage pickup schedules from your house.
Postcard Printing: Use FedEx Office to print custom postcards or coupons to include in your shipping parcels.
Temperature Control: Shipping food, beverages or fresh flowers? FedEx offers temperature-controlled shipping packages with cold and heated options.
Business Discounts: Gain access to business-related discounts including accountants, marketing and employee background screening.
UPS Connect: Free brainstorming sessions regarding your business plan and shipping needs.
Manage Finances: Manage and allocate costs of shipping with UPS financial and payment services.
Schedule Pickups: Schedule a pickup directly on the UPS site.
UPS Returns: Watch inventory and manage logistics without skipping a beat.
Editor's note: With GoDaddy's Online Store, you can ship via FedEx or UPS for both domestic and international orders. You can also ship using a flat rate per order, which is sometimes easier for everyone, or pick weight-based shipping, which charges different amounts based on how much an order weighs.
External shipping platforms
If you don't want to go through the hassle of dealing with mail carriers, another way to get the most out of shipping for small business is by using a shipping solutions platform. For this article, we'll compare two shipping platform companies: Shipstation and Shippo.
Shipstation
Key benefit: Website compatibility
One of the main benefits of Shipstation is its ease of store integration; the list of store integration compatibility partners is extensive. Because of this, connecting your store to Shipstation is incredibly simple. Once connected, your orders will automatically be pulled into Shipstation, where you can view the order, see customer information, pay postage, print labels and customize delivery emails without ever leaving the site.
Key weakness: Cost
Store compatibility is critical, but if you're looking for a free option, Shipstation probably won't be your first pick. While Shipstation offers a free trial, there's a monthly fee to use their platform. Depending on your needs (number of users, customization, shipping volume), there are six packages to choose from.
Shippo
Key benefit: Cost
There are two payment methods for Shippo. The first option is Pay As You Go. Shippo is free to sign up and does not charge monthly fees. The only thing you pay for in the Pay As You Go option are the shipping labels and the actual shipping carrier fee. If you print labels with Shippo, tracking is included. If not, Shippo charges just about nothing to add tracking. Shippo also offers free address verification (to make sure the designated delivery address is in fact, deliverable), but charges $0.06 for non-U.S. locations.
The second way to pay is based on volume. The Volume Based method requires you to contact the sales department at Shippo and discuss different packages and discounts depending on the quantity and frequency of your shipping volume.
Key weakness: Website compatibility
While Shippo's minimum cost is incredibly appealing, their weakness is website compatibility. Big name eCommerce sites like Amazon, Shopify and GoDaddy are on the list, but in comparison to ShipStation's store integrations partners, Shippo's store integration list is much smaller. If you have an account with one of the partners they have listed, the choice is simple to make. However, if you use a website platform not on the list, we'd suggest doing research to see if connecting your store is possible (and/or not a colossal pain) before signing up for an account.
No matter what method or carrier you end up with, shipping for small business isn't hard once you get the right information. Call up a consultant and do your research. You never know what kind of deals you can get when it comes to shipping!
Image by: rawpixel.com on Unsplash